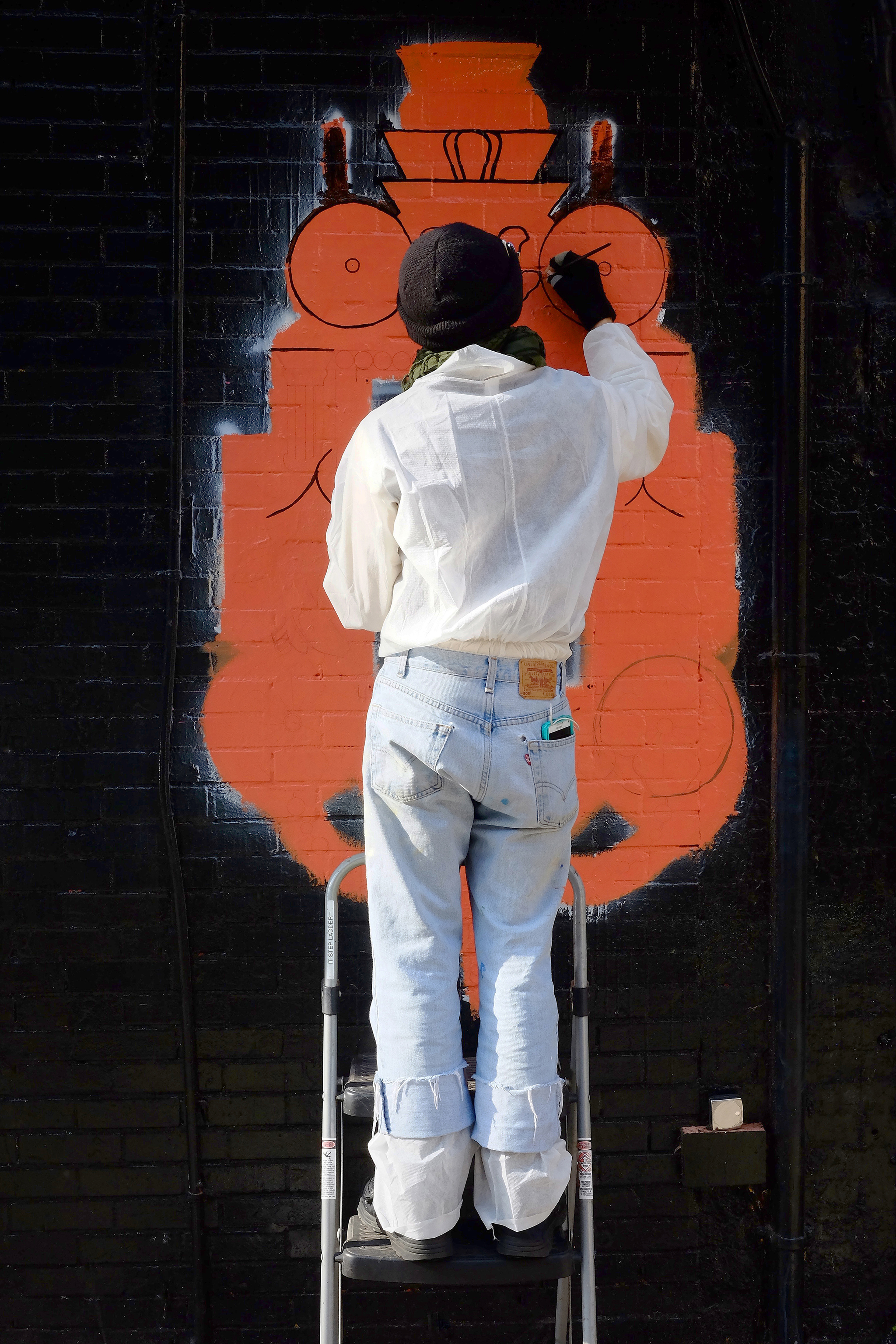 For Joel Rhymer, the camera was always a tool for teaching in the biology classroom, and for documenting activities with students. But four years ago, he gave up full time work to concentrate on photography. Joel is primarily a self-taught film and digital photographer, with a style grounded in nature, and he is attracted by composition, light, and the stories that photos can tell. 
Rhymer's work is in several private collections. He has been published widely, and he has shown in galleries across the US as part of several juried, invitational, and solo exhibitions. In 2021 he was named by Arnika Dawkins as one of the first "30 Over 50" – a group of older, emerging photographers who deserve notice by the artistic community, and his work was featured at the Center for Fine Art Photography in Fort Collins, CO. In 2022, he published the book "My Ego Confuses My Heart," a collection of what he calls "anti-street" photography.  Throughout the fall of 2022, a selection of works from the book was on exhibit at the South Ocean Gallery in Freeport, NY. Joel also relies on his years of teaching experience to present occasional workshops for beginning photographers of all ages.
After living in rural New Hampshire for nearly 30 years, Joel and his wife Elizabeth moved to Troy, NY in 2022 seeking new opportunities and a wider community. He has begun working with medium format photography, and a lot of his new work focuses on the myths of the American frontier and symbols of empire in the western US.  
For more information on the photos, to find out about buying a print or a book, or to just say hello, feel free to get in touch: joelrhymer@gmail.com
"My Ego Confuses My Heart." street photography. 2012-2021.
"What Does Democracy Look Like?" Group Show, Soho Photo Gallery, NY, NY 2022.
"My Ego Confuses My Heart." Solo Show, South Ocean Gallery, Freeport, NY 2022.
"Old Portland and Elm." Solo Exhibition. Freedom Public Library, Freedom, NH  2022.
"44th Annual Photo Regional." Juried Show. Arts Center of the Capital Region, Troy, NY 2022.
"The Streets." Online Exhibition. The Pomonan. thepomonan.com  2021.
"Standing Up." Invitational Show. Violence Transformed, Cambridge, MA 2021.
"30 Over 50." Juried Show. Center for Fine Art Photography, Fort Collins, CO. 2021.
"Life." Juried Show. A Smith Gallery, Johnson City, TX. 2021.
"Finding the Light." Juried Show. Photoplace Gallery, Middlebury, VT. 2021.
Selected works. Freedom Gallery, Freedom, NH. 2016 - present.
Selected works. Merriman House, North Conway, NH. 2018-present.
"The Curated Fridge" Group Show. Somerville, MA. 2020
Solo Exhibition. Cook Memorial Library, Tamworth, NH. 2019
Solo exhibition. Freedom Public Library, Freedom, NH. 2018
Selected works. Arabica Coffee, Portland, ME. 2018
Group Show. Pace Galleries of Art, Fryeburg, ME. 2017
"The Curated Fridge" Juried Show. Somerville, MA 2017
"Dreams and More." Juried Show. SE Center for Photography, Greenville, SC. 2016
"Murmuration." Reader Submission. Orion Magazine, Spring 2023.
"My Ego Confuses My Heart," portfolio feature, The Pomonan. April, 18, 2022.
"So It Goes." Journal of The Kurt Vonnegut Museum and Library. 2020
The Sun Magazine, August, 2020.
"3 Elements Review." Literary Journal. Spring, 2020.
"American Vision." Selected works published in US of America magazine, Issue 3, Winter 2018.
Cover Photo. Baker & Taylor Promotional Calendar. 2016
Some Organizations and Institutions Who Have Used My Photos
National Audubon Society, Cornell Laboratory of Ornithology, American Museum of Natural History, Earthwatch Institute, Fryeburg Academy (ME), Freedom Public Library (NH), Mount Washington Observatory (NH), Merriman House Memorial Hospital (NH), New Hampshire Fish and Game Department.
I've even got a photo credit in National Geographic, but you'll have to buy me a drink before you hear the story.